ADDITIONAL IMMIGRATION DROP IN 18/12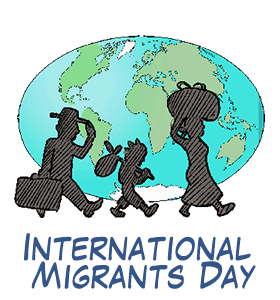 To celebrate International Migrant Day, Latin American House will offer an extra Immigration drop-in session in addition to the other two sessions we run weekly!
image from: https://www.wincalendar.com/International-Migrants-Day
Come in on the 18th December at 2:30pm!
International Migrants Day is a UN declared celebration to migration. As an organization that supports immigrant communities in the UK, Latin American House wants to dedicate time towards extending whatever help we can provide in our community.
You can find more information on the meaning of this day from the UN.